I love a bit of gold and there really is nothing quite like a glittering gold party! I have wanted to throw a gold party for the longest time, but I just haven't quite got there. These ideas are just a little DIY or a trip to the shops away, nothing too fancy but perfect for adding a touch of gold to your next party :)
A year or so ago, a friend and I got half way to throwing a wonderfully planned gold themed New Years party, but upon our first meeting we got so caught up in our business plans that we huddled over our teacups and chatted the night away.
It turned out to be a wonderful New Year nonetheless, we sprawled on the beach and danced in the ocean then spent the night drinking gins and flying fish and lighting sparklers just before the clock struck 12!
Which brings me to my next point, I love planning parties, events, dinners, getaways and anything involving fun foods and a big delicious cake! But never let a lack of something fancy ruin something for you. When I look back on some of the most memorable and fun times, they were not planned to perfection…but rather thrown together and relished for what they were; a glorious hot mess of good intentions and great friends.
All that being said, let's get golden!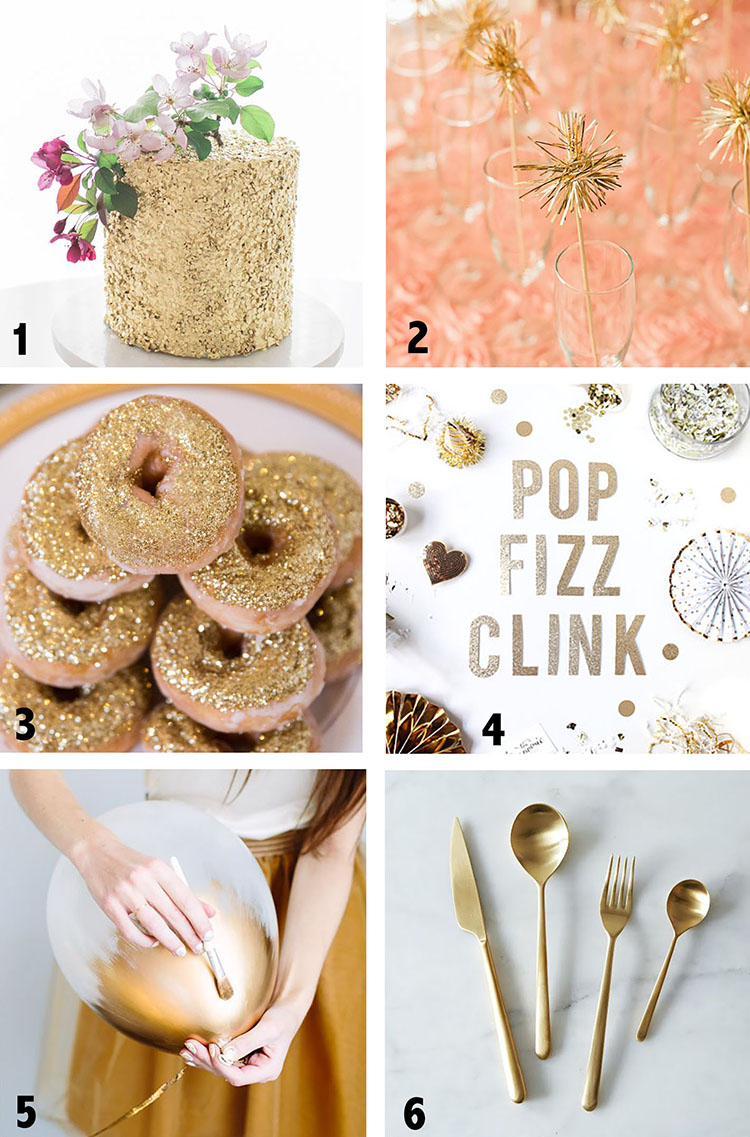 1. Sequin Cake / 2. Drink Stirrer / 3. Glittery donuts / 4. Bannerie Garland / 5. Painted Balloons / 6. Gold Cutlery
Love,
Duffymoon xxx