Hello Friends!
Welcome to my first Cake of the Week!
As most of you know if you follow me on Instagram, I am a huge fan of creating all things bright, rainbow and covered in candy! So for this week I decided to feature something a little different to my neon ganache dripped rainbow cakes.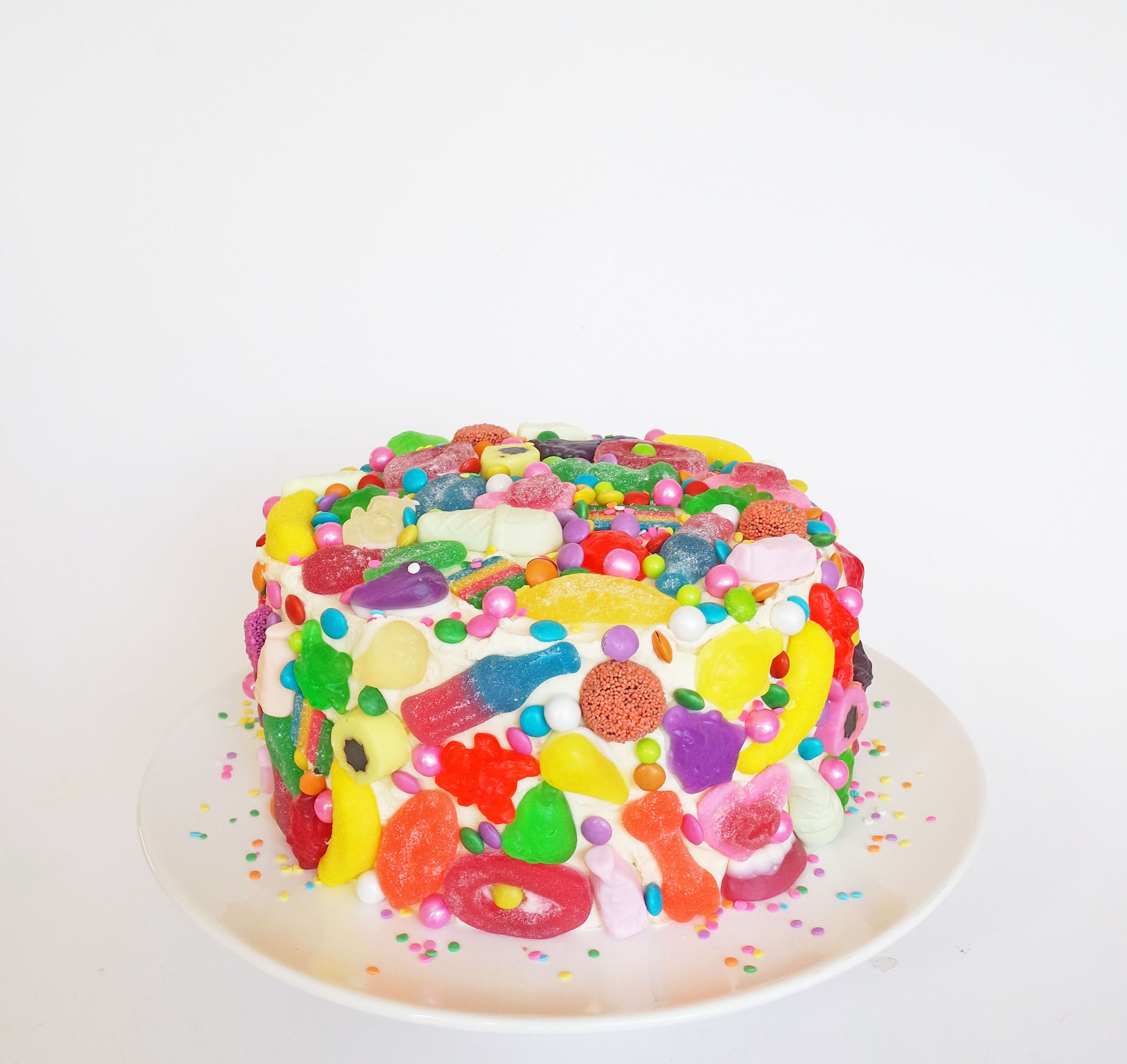 The Candy Mountain

This Candy Mountain cake is a cutesy little party cake for any confetti-throwing occasion. Six deliciously moist vanilla bean sponges wedged together with bright cotton candy flavoured buttercream and smothered in gummy sweets, mini smarties and confetti sprinkles. The combination of the gummy and sour sweets is the perfect harmony for that delicious cotton candy frosting.
Thank you for taking a little look see at my latest cake, if you want to see more of what I get up to on social media please take a look at my Facebook, Instagram, Twitter and feel free to add me on Snapchat (jordynburne) if you want to catch peaks of my newest cakes, cats, selfies, bits of Durban and lots of delicious food!
Love,
Duffymoon
* If you are based in Durban and are interested in ordering your own Candy Mountain, you can email me on hello@helloduffymoon.com. All cakes can be customised with a name and age.