Ola! I hope everyone had an exciting and/or restful weekend!
My weekend was so relaxing I almost feel guilty about it, but not quite ;) It is great to take full advantage of a weekend by smothering yourself in blankets and resting up for your week ahead. Darren has been trying to tell me this for over a year now but it is taking me a while to get used to it. I think it is from years in the service industry, "No Shift Saturdays" are cause for celebration and DOING things… filling your day to the brim with busyness and excitement.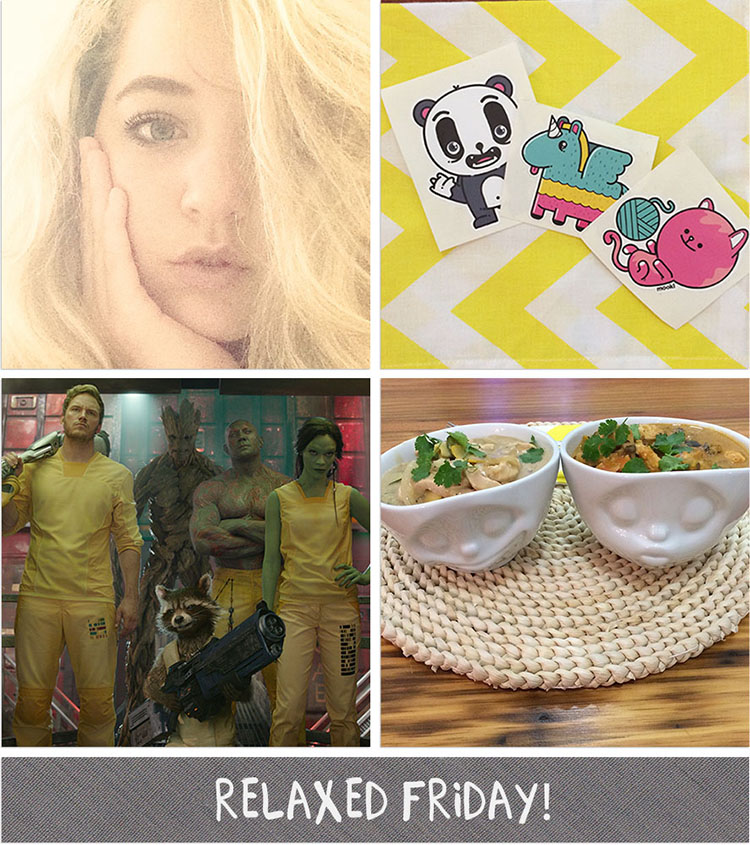 Friday night was the start of our lazy parade! Darren and I missed Guardians of the Galaxy at the cinema, so we waited and waited and eventually got hold of it to watch on Friday night. We snuggled up on the couch and tucked into our favourite take away… Mooki Noodles! Okay so we didn't quite have noodles, we kind of went off in the other direction and had a delicious curry. I had the Butter Chicken which is to DIE for, creamy yet fragrant with all sorts of delicious herbs and spices and not hot at all, which suits me just fine as I am only a part time chilli lover! Darren had the Massaman curry which he also loved - very peanutty and hotter than the Butter Chicken.
Both Curries are paired with yummy fluffy rice and crispy poppadum's (that kind of just taste like delicious chips? What secrets are you hiding Mooki?). We finally got a chance to use our beautiful Tassen face bowls from Superbalist and added to our collection of Mooki cartoony stickers!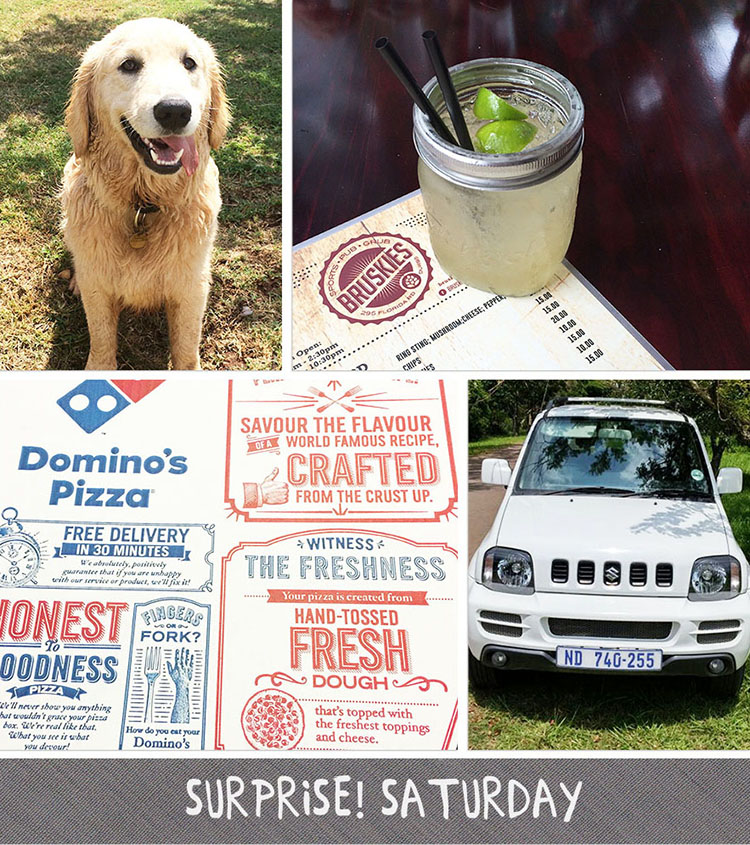 Saturday was slightly more action packed! Darren shot off early bells to go and help our friend Brynn fetch his new Jimny. While Darren was out, I tried to sneak outside and drink my cup of tea in the sunshine but Hunter wasn't having any of that. We ended up tussling and covered in water from the hose and then Hunter drank my luke warm tea right out of the cup. Who can say no to that face though? Brynn pulled a sneaker on the crowd and didn't tell Lisa that he was getting his new Jimny at all…so we were in to make it a big surprise! Brynn and Darren swung by and picked me up and we shot off to Westville to surprise Lisa. Safe to say she was VERY surprised! Brynn seems to make a habit of not telling her about new cars.
After the grand surprise we drove down to the newly opened Bruskies to grab lunch and a drink. Lisa and I tried out the Moscow Mule after we were told there were no R&Rs and they were quite delicious. I ordered a chicken burger with extra avo and chips on the side. My chicken was pretty overcooked and they didn't put the avo on my burger, which I find quite strange, but other than that is was good. A good amount of chicken, a great amount of sauce and big buns! (Haha, big buns). I think Lisa got the raw end of the stick when she ordered onion rings are she got three very pale looking doughy circles. Three though. It was overall an enjoyable experience and the lunch didn't break the bank. It helped that the boys had the burger & craft beer special for R69!
Darren and I then shot off and bought our christmas decorations. We are heavily invested in having a gold Christmas this year… Watch this space!! :) Pavillion was a hot mess but we navigated pretty smoothly whilst eating salami sticks. We headed off to Brynns that evening for Dominos Pizza and movie night. Dominos is delicious and I am really invested in the Cheeza with extra Jalapeños and extra ham! YUM! We ended up watching an Australian scary movie called House Bound. It was really scary at the beginning and ended up being silly-scary at the end, JUST the way I like my horrors to finish.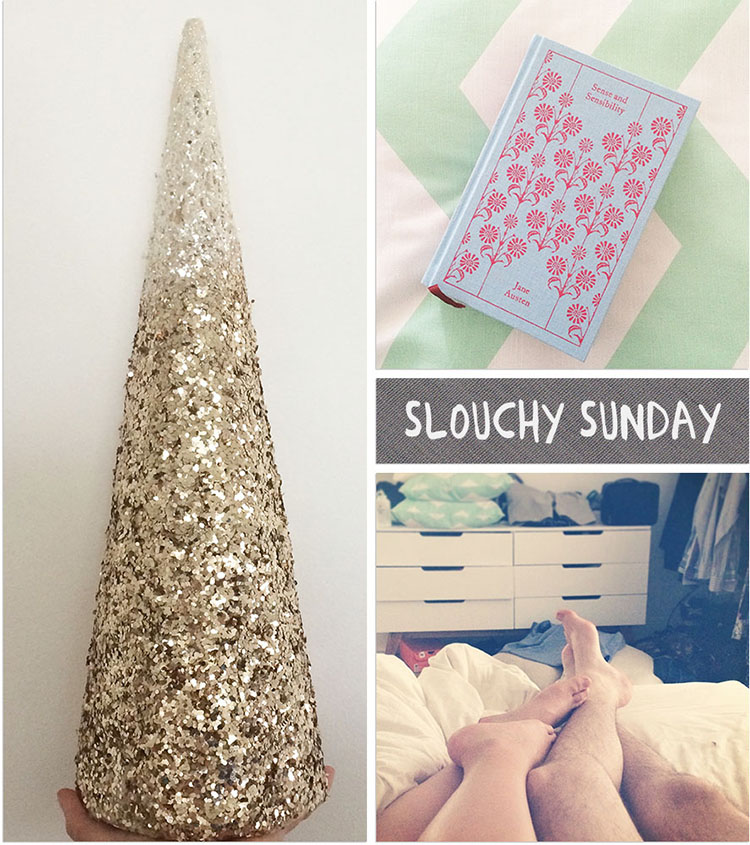 Sunday was by far the most relaxing day of the weekend. We had a lazy start, snuggling into our bed for as long as we could bare and then slouching around for a while longer. We went to Gateway with the intentions of doing our weekly shopping but we just couldn't… so we basically went there and back to see how far it is. We grabbed another takeaway curry on our way home (spare me the judgement!), Darren worked a bit and I started reading Sense & Sensibility for the first time. My older sister, Nicci and her fiancé Daniel bought me the most beautiful copy. Sunday ended with me frantically baking cupcakes while Darren and my baby sister Colby got stuck into a movie that I cannot even remember the name of!
All in all we had a great weekend. I am really enjoying writing this weekend posts, not only because it gives you an insight into my life, but it also kind of gives me an insight into my own.
Love, Duffymoon
xxx