Today is a very special post that is exceptionally close to my heart.
Not only is this cake totally delicious, but it is dedicated to my beautiful and very little cousin Elizabeth Anne!
Elizabeth Anne is lucky enough have the best parents a kid could probably ever ask for and coincidentally, two of my favourite people in the whole world, My precious uncle Scott and darling Eben! Two beautiful souls becoming parents is one of those "hit-in-the-gut" feelings that just get you. I am so excited for Scott and Eben and their journey into parenting, good luck you two and I love you three. I can't wait to watch your beautiful princess grow up.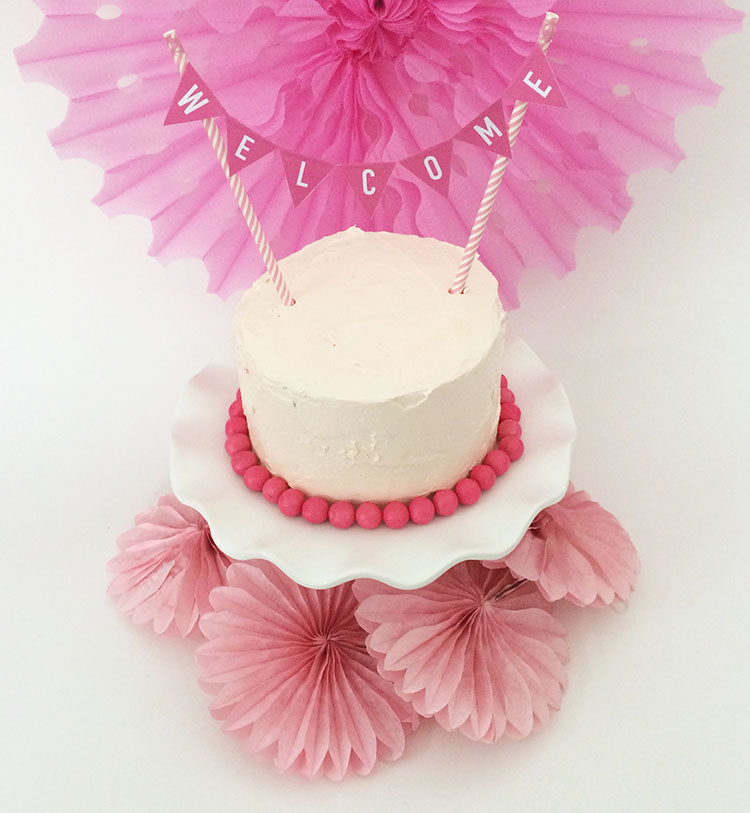 This cake is a concept, a dream, an idea and something that you can quickly make a reality. I juggled with the idea of posting an actual full recipe here, or just the concept of the cake (I'm not weird okay, a lot of people do that.). I decided on both. Kind of.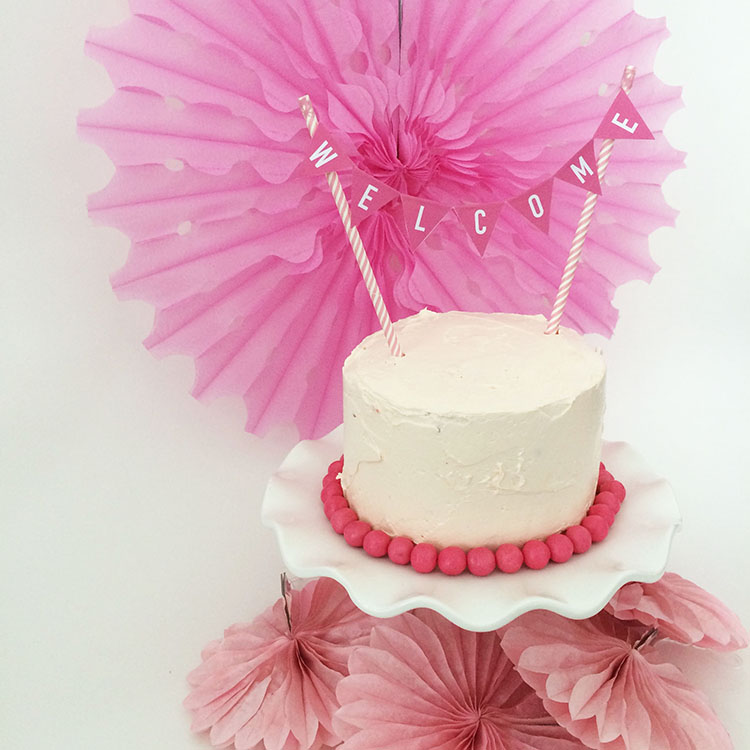 Raspberry & Rosewater Cake

x2 of your favourite vanilla cake recipe
1 vanilla pod (seeds scraped out)
I will not judge you if you use a box cake mix! I personally do not use box mix, but sometimes a box cake is the easiest solution to a quick cake when you are in a pinch! The idea, when using box mix, is that you make the buttercream the star of the show!
Make your cake mixture and mix the scraped seeds of the vanilla bean into your mix.
Next, weigh your cake batter and divide the weight by 6. This number will be the weight of the batter for each layer. This ensures that you get nearly perfectly matching layers in your cake! Weigh your cake mixture directly into your cake tin and bake. I have 2 cake tins of the same size, so I alternate between the two.
Leave your 6 sponges to cool and get going on your Swiss Meringue Buttercream, you will need:
6 egg whites
2 cups sugar
500g softened butter
200g raspberries
2 tbsp rosewater
2 drops of pink food colouring
Combine your egg whites and sugar in a heatproof bowl and set over a pot of boiling water on the stove. Bring the temperature up and stir until the sugar "melts" into the egg white, there should be no grain left.
Next whisk this mixture with your stand mixer until it is white, shiny and fluffy! You should be able to hold the meringue over your head without it plopping onto you! Allow your meringue mixture to cool, then whisk in your softened butter, rosewater and pink food colouring.
Divide your mixture in half, removing the one half from the mixer. This will be for the outside of your cake. Add your raspberries to the remaining buttercream and whisk on full speed until the raspberries are nicely combined, this will only be a few seconds… those suckers break up pretty quickly!
Finally layer your raspberry buttercream between your cooled vanilla sponge and cover with your un-raspberried buttercream and voila! Magnificent Raspberry & Rosewater Cake!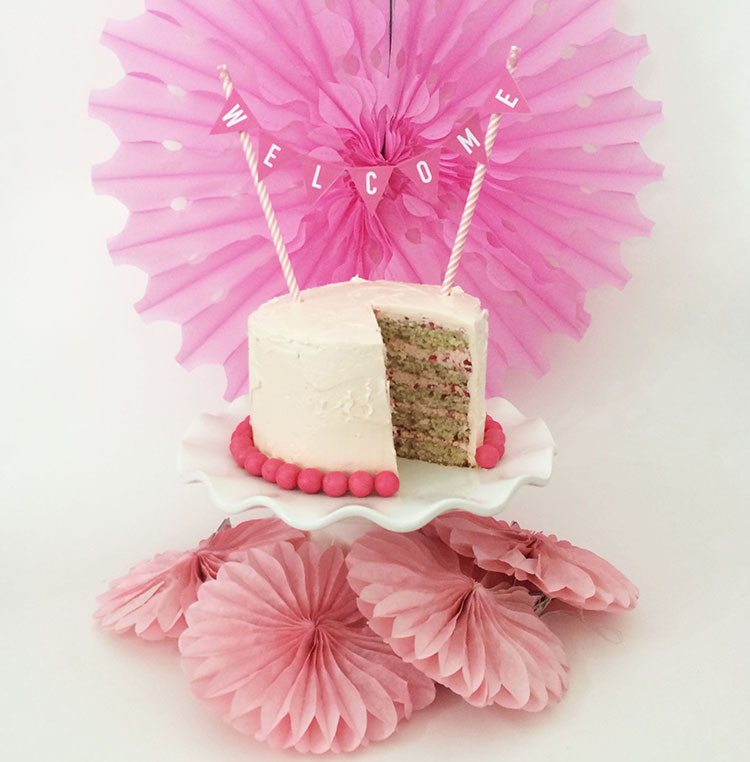 If you decide to give this cake a whirl please tag me in Instagram, Twitter or Facebook!
Love Duffymoon
xxx