Happy Monday!
I hope everyone had a beautiful weekend! My weekend was particularly special one and it has left me saturated with love and excitement.
We kicked off the "weekend" on Thursday evening at Wilsons Wharf aboard La Vue for my very special friends (surprise) birthday! Gerard is usually one to figure everything out (because he is a quizzy quazzy) but his delightfully sneaky boyfriend Paul managed to keep a lid on the surprise! We all mingled atop the shiny deck and surprised Gerard on arrival. Alas, this was not the only surprise for the evening, darling Paul proposed to Gerard as the clock struck 19:30! Gerard said yes and we spent the rest of the night swirling Southern Comfort and celebrating! We have a wedding on the horizon guys!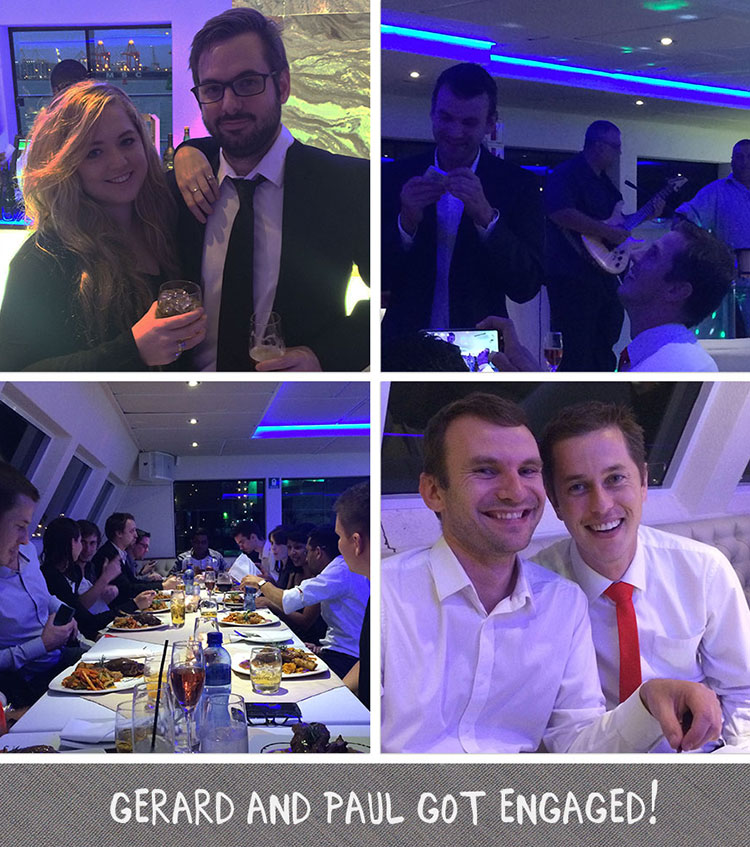 Friday was Pancakes' first day out in his outdoor hutch! We have been meaning to do it for SO long, because the little guy really needs to stretch his legs a bit more. I was intensely worried about Hunter bothering him, but he just stares at Pancakes through the side of the hutch. No barking, no whining, just relaxed and entranced by the little snow ball hopping about inside.
Friday also called for an impromptu home cinema… so we hauled out the projector and watched The Giver under the stars. We totally LOVED it! I read the book at school and I imagined the movie even then. It is beautiful to watch something you love come to life and bloom before your very eyes, launching itself beyond your imaginations expectations. It is a must see! The dogs curled up around us and we snacked on home made pizza and white chocolate covered popcorn.
Watching a movie in the back yard on a mattress with fairy lights twinkling nearby reminded me so much of watching Aladdin at the drive in with my mom and my late step dad, he always used to call me Abu and I would moan about being called a monkey, but it was sweet and special and I loved it. Nostalgia!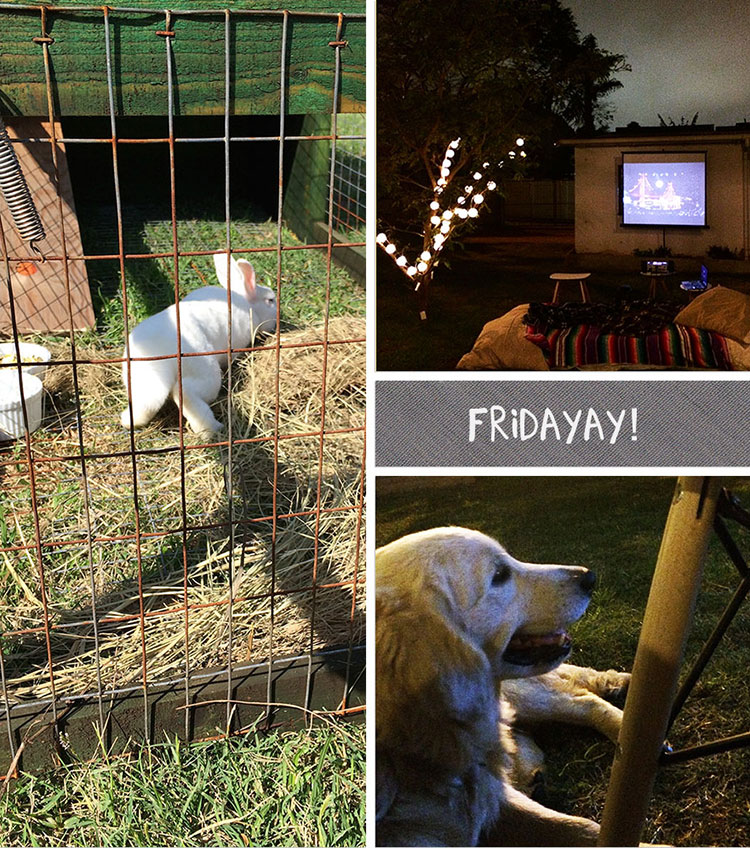 Saturday morning was a special treat of waffles in bed. Crispy clean white sheets and sweet breakfast food, is there anything better? The rest of the day was largely reserved for working and reading! Darren was working, I was reading. I spent most of the weekend stretched out on the couch finishing off Dark Place by Gillian Flynn and then beginning her next novel; Sharp Objects. Lunch was a Goundens bunny chow and then after all was said and done we ended up at the cinema.
We watched the late night show of Interstellar. It was a real push to get me there, because I have a serious fear of Outer Space. The idea of being trapped in a space ship for any period of time leaves me totally panicked and quite frankly a bit nauseous. I did it for love guys. Darren was dying to see it, so I just agreed and we just went. We watched in Cinema Prestige at Gateway and it just confirmed what I previously thought about Cinema Prestige, it is the best. I love being able to curl up in a lazy boy armchair and drink a cappuccino while I am being scared to hell and gone. Interstellar was stellar. I am now both surprised and less ashamed to say that I love Matthew McConaughey, he acted astoundingly well and managed to keep his shirt on the whole way through!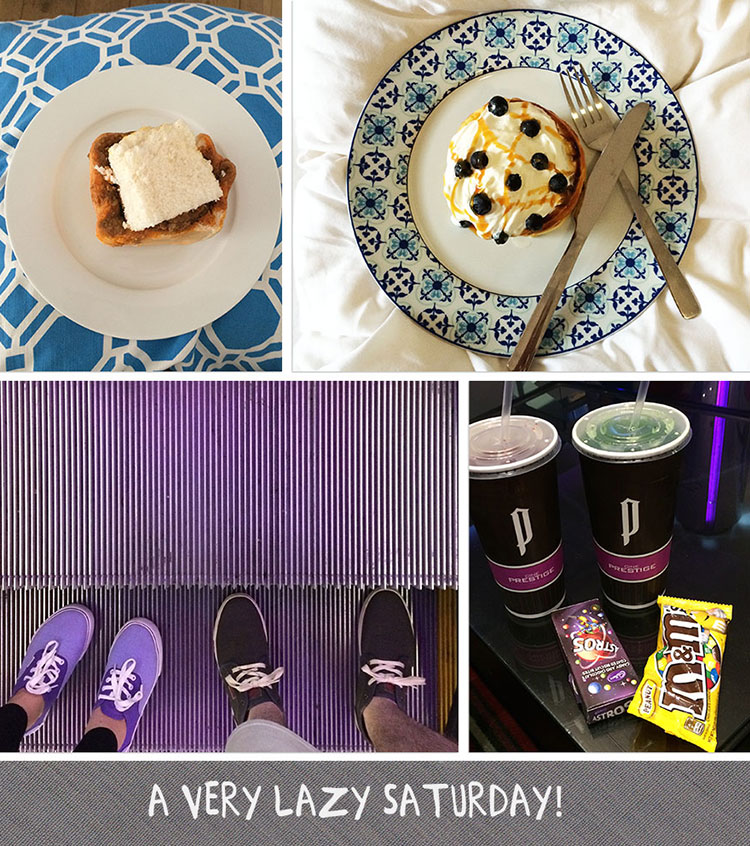 Sunday was more of the same; reading, working and napping! As the months get hotter, the less I manage to straighten my hair. Embracing my curly golden locks is a much easier and less grumpy way to enjoy summer! There is absolutely nothing fun about spending two hours straightening your hair, with a bead of sweat threatening to drip off the tip of your nose and ending up with fluffy hair anyway!
I also started putting some more serious thought into the Hello Duffymoon Bookclub! I have had a hell of a lot of interest from all different people. I can't wait to launch this project in December! A book club that isn't about sitting around and drinking wine (that is wine club) and reading all the same books we would usually read but rather a group of semi-strangers who encourage each other to try new genres and read new kinds of books! WATCH THIS SPACE!
We closed off the weekend by sharing a fondue with Gerard, Paul and Brad on Sunday night. We toasted to friendship and love and we bid Brad farewell as he leaves South Africa to start anew in New Zealand. It was the first time Darren and I have had a fondue and we are hooked! I remember always begging my dad to bring out the hot rock when I stayed at his house and when he relented we would all crouch around the table frying little bits of chicken, rump and a couple of little prawns. I can't wait to invest in a little fondue pot and perhaps a tabletop grill, doesn't it sound like the perfect summer food?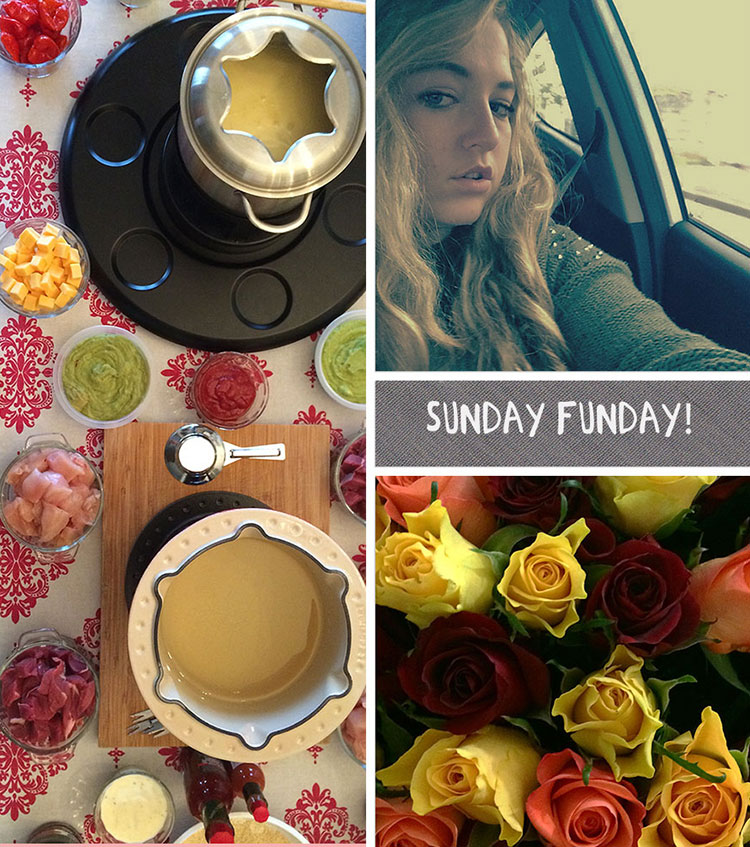 All in all, it was a fantastic and very restful weekend and I can't wait to continue sharing my weekly weekend posts with you!
Catch you on the flipside!
Love Duffymoon
xxx