I don't know about you, but I love a good salsa. Something fresh, sweet and spicy to pop atop any dish. We are really loving our curries and Mexican dishes at the minute and this chop-chop salsa is a great addition to either one of these. There are a variety of store bought salsas out there but nothing quite compares to a good home made version – besides this way there are fewer preservatives this way! This salsa can be made and stored in your fridge for up to a week, or halve the recipe for a smaller batch and eat it all now. I like to have it with a couple of corn chips as a snack too!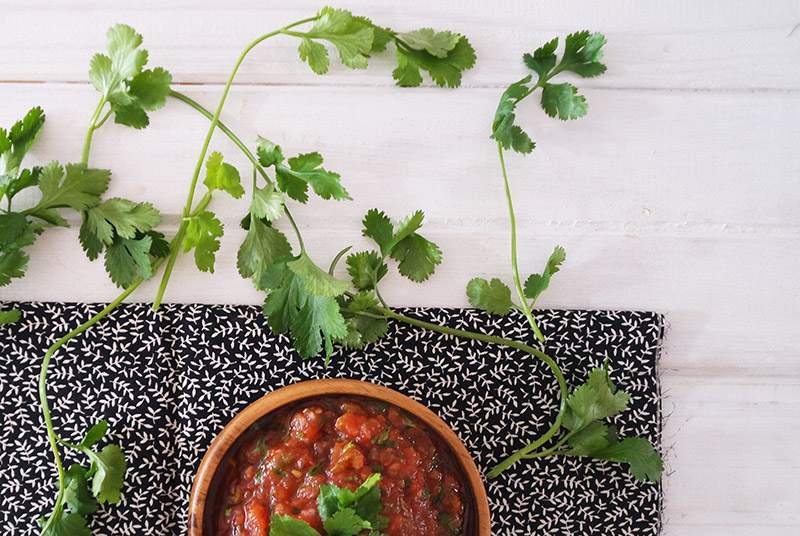 I am always looking for little ways to add fresh fruit and vegetables to my cooked meals so I can up the nutrients and goodness, anything to get those veg gains in right? I used a food processor to blend all my ingredients but if you don't have one then you could always chop your fresh ingredients very finely, so don't let that stop you!
You will need:
- 2 (400g) tins of whole peeled tomatoes
- 1 chopped red onion
- 3 cloves of garlic
- 1 handful of fresh coriander
- 1 chopped green chilli (deseeded)
- 1 lime (the juice)
- 2 tsp of sugar (I used coconut sugar)
- ½ tsp chilli powder
- 1 ½ tsp ground cumin
- salt to taste
So, it is pretty straight forward; chuck all your ingredients into the blender and pulse until you reach a consistency you are happy with. I like a smoother salsa but you may want something a little more chunky. Lastly just adjust your seasoning and make sure the balance is just right, if you like a little more spice then you might want to add an extra ½ chilli or a sprinkle more chilli powder.
I know this was a pretty simple and straight forward little recipe but hey, we all need these quick fixes every now and again!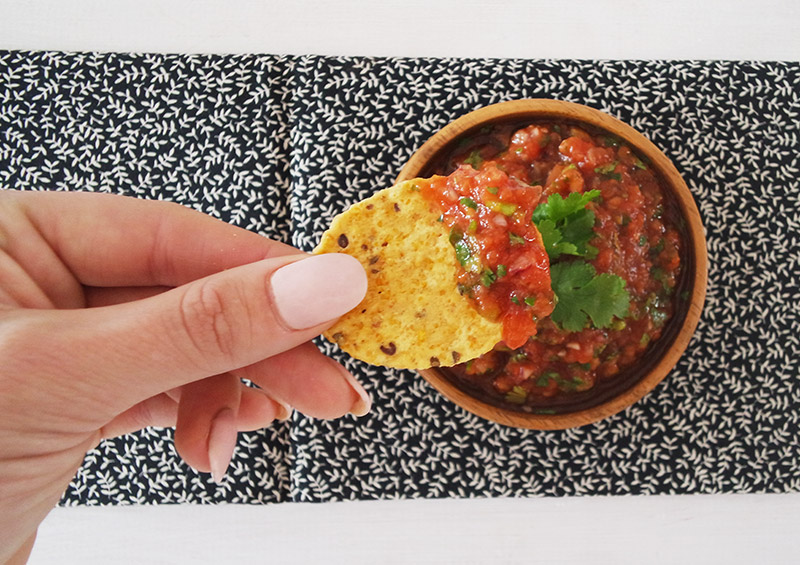 Thank you for taking a little look see at my latest post, if you want to see more of what I get up to on social media please take a look at my Facebook, Instagram, Twitter and feel free to add me on Snapchat (jordynburne) if you want to catch peaks of my newest cakes, cats, selfies, fashion stuffs, step-by-step recipes, bits of Durban and lots of delicious food! OH! Please DO subscribe on the right so you can be the first to get the latest on the Hello Duffymoon front, I promise I am not spammy.
Love,
Duffymoon