Welcome to Winter!
I know, I know…I live in Durban, what do I know right? Let me tell you what I know. I love winter. As soon as the temperature drops by 2 degrees I am 100% IN Winter mode. I have been building up to Winter since the start of Autumn and I am please to say that the nights are getting colder and it is becoming increasingly difficult to wear leggings as pants. The plaid blankets are spread on the couch, the kettle is on standby, my socks are on and I am officially sifting through cold weather recipes.
We are gradually getting into our winter routine and I just love it. From turning on the porch lights extra early to snuggling up on the couch without our legs sticking together…Winter is just gets us. Dinners are snuggly and delicious stews and soups accompanied by a catch up of our favourites series (at the moment we are obsessed with revenge but who knows what the future holds).
My first thought was to share a soup or stew but I have been feeling really sentimental lately so I decided to share one of the first things I ever made for my darling Darren. These delectable, delicious and crumbly cookies are reminiscent of late nights and lazy weekend wake ups. They are made with melted dark Lindt chocolate, dark cocoa powder AND dark chocolate chips. They are basically the most intensely chocolatey chocolate chip cookies you have ever tasted! The perfect accompaniment to any warming Winter beverage.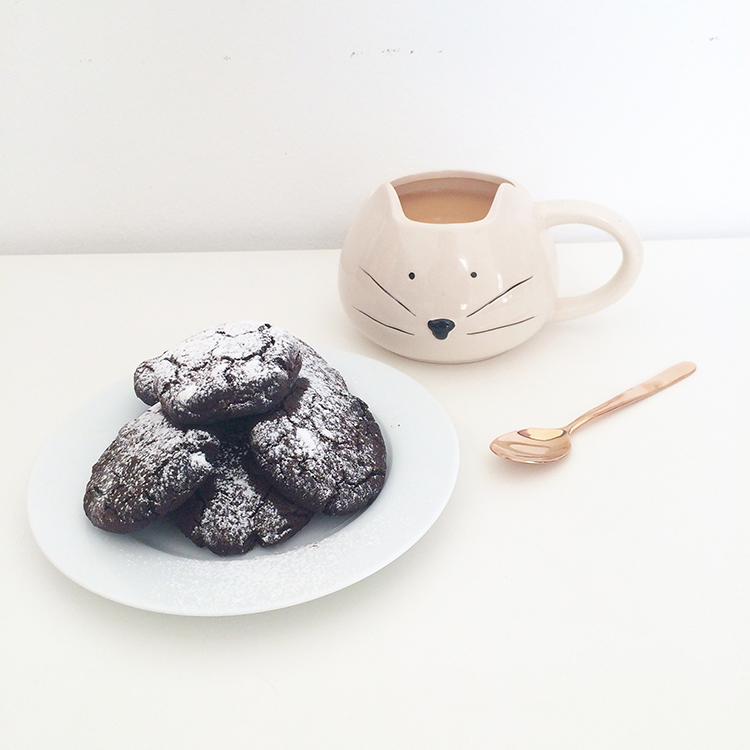 You will need:
125g dark chocolate (I used Lindt 70%)
150g self raising flour
30g good quality cocoa powder
1/2 tsp salt
125g unsalted butter
75g brown sugar
50g white sugar
1 tsp vanilla extract
1 large egg (cold)
350g dark chocolate chips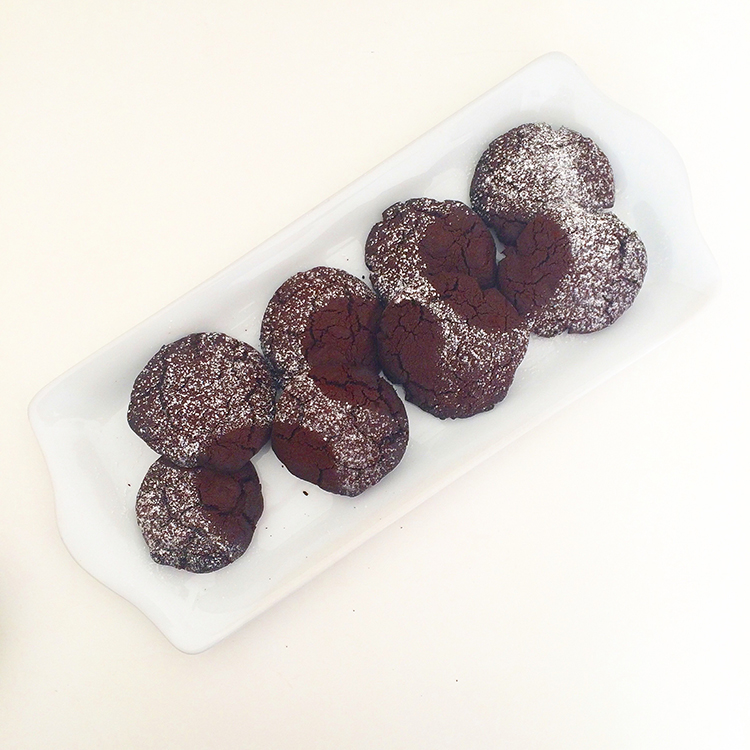 First off melt your dark chocolate and set it aside to cool. I melted mine quickly in the micro, but if you are afraid of over heating you can go the double boiler route.
Next you need to cream your sugars and butter together and then add your cooled chocolate (every last drop!). Once the chocolate is combined add your vanilla and egg and continue to beat.
Add your dry ingredients and combine until they are a consistent ball of devilishly delicious dark chocolate dough then mix in your chocolate chips. I used Lindt 70% chopped into chip sizes to create a more rustic looking cookie - you may like to do the same.
I weighed my cookie balls into 35g balls and baked 6 at a time, just because i am weird like that buuuut feel free to do whatever sized cookies you like! Bake your cookies for 10 - 15 minutes at 180 degrees Celsius but keep a close eye on these suckers because they tend to burn quickly.
Once you remove your cookies from the oven give them a little time to cool before moving them around because they are quite crumbly and fall apart pretty easily if they are not cooled enough.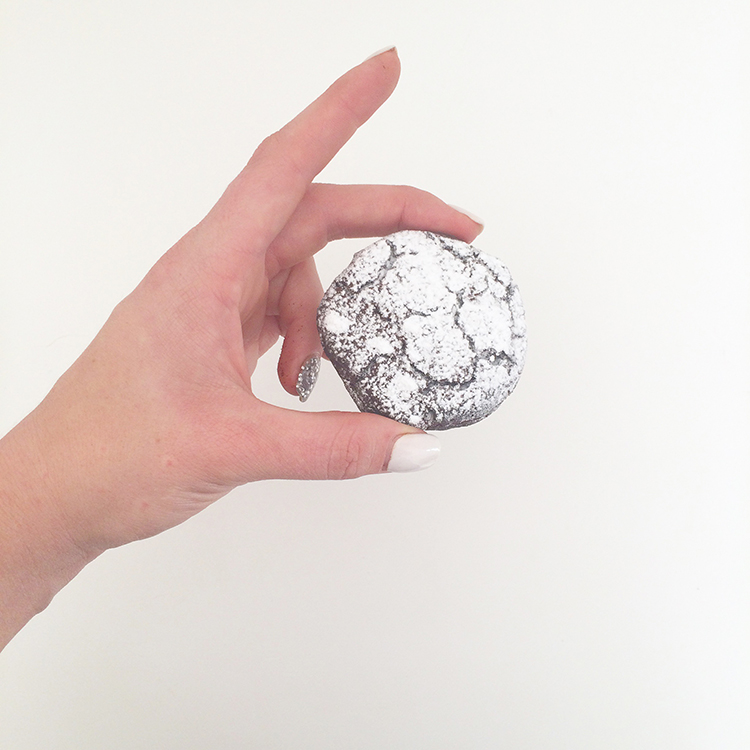 I really hope you enjoy these cookies, if you happen to give them a bash I would love to see them! you can find me on Instagram, Twitter, Facebook or drop me a Mail.
Catch you soon!
Love, Duffymoon
xxx